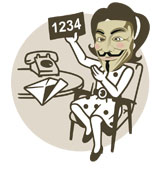 MAIN WORKTIME
11-15 GMT (ex.SA)
WAIT 16h25m
OPERATOR ON DUTY
17-21 GMT
ONLINE FOR 2h25m

New orders and numbers of operator lx only
No chat, no messengers. Tickets only
■ For BTC payments, we recommend to set commissions which are adequate to the transaction amount: transaction speed is not critical for us.
■ On Sunday, May, 31st, we are online from 11 am till 3 pm (11:00 - 15:00) GMT. Welcome!
VIRTUALSIM.net can help you!
Personal dedicated anonymous phone numbers
of Ukraine (+380), Russia (+7), Latvia (+371), Kazakhstan (+7 7) to register and keep any web service with SMS verification: social networks (Facebook, Vk, Telegram, Instagram), Google, Skype, Viber, WhatsApp, Avito.ru, money transfer services, exchanges, betting sites etc (
see extended list at the page end
)
Totally anonymous - no registration, no personal data, encrypted chat available (OTR for Jabber), cryptocurrencies payment option
Reliable - you will not lose your number; your number will never be re-sold or re-used
Personally yours - we do not re-sell and re-use numbers even if you ordered one-time activation
Accessible every day from 11am till 3pm (11:00-15:00) GMT (except Saturday, we have vacant day), various contacts options
Even more accessible - operator on duty is available for new orders for 8-12 hours daily
24 hours a day - for users of automatic numbers
Inexpensive subscription from $5 per year, from $1 per one-time activation, SMS are free
Trusted - working since autumn of 2014; solid customers base
Simple and fast - order form, web panel, live operator dialogue mode on demand
Real SIM cards - physical SIM cards of cellular operators are used
We offer pricing plans for personal, marketing and business purposes:
updated: November,2019
General information

We offer numbers of Russia (+7), Ukraine (+380), Latvia (+371), Poland (+48) and Kazakhstan (+7 7)
Every registration is exclusive - number will not be reused for web-services you have already registered
We are working in dialogue mode - you can get number and SMS codes from our human operator in messenger or site chat, from 11 am till 3 pm GMT except Saturday
By creating account on this site (login and password only required) you get web panel for numbers query (human served)
We are also treating incoming voice verifications for free if no roaming costs (ask for details when purchasing the number
Long term pricing plans can be prolongated

Year Personal - $5 per year for one web-service

One year leasing of phone number for registration and getting SMS from single web site
Two or more purchases for different web-sites - $10 per year for all
Dedicated number - extra $10 per year for number. All the number will belong exclusively to you. We can also provide you with access to Personal cabinet on cellular operator"s web site
Other conditions:

One year numbers are intended to keep your accounts alive for the case when SMS re-verification required. Numbers are not intended for frequent SMS reception. I.e., like daily Telegram re-verification, 2FA for frequent logins, mass Twitter verifications etc. If you intend to use your number frequent, i.e., more than one time per 2 weeks, please negotiate with us for paid SMS reception ($0.50)
Pricing plan doesn't suit for electronic payment systems (see Business pricing plan)
Telegram registrations with number of Latvia - $12

One-time - $1 per one web service

One-time number usage for registering and SMS verify from single web service
Special conditions:

Pricing plan doesn't suit for electronic payment systems (see Business pricing plan)
Telegram (Latvia or Poland) - $10
Telegram (Russia or Ukraine) - $3 (+2 services free)
Telegram (Kazakhstan) - $1
Pricing plan doesn't allow to re-use number for re-verification

Special conditions:

Pricing plan doesn't suit for electronic payment systems (see Business pricing plan)
Pricing plan doesn't suit for numbers of Latvia and for Telegram registrations

Business

Leasing numbers for registrations and SMS reception with payment systems web services
One-time usage - $2.50, regular clients - $2
One week support - $3, regular clients - $2
One month support - $5, regular clients - $3
Extra web service for same number - 50% discount for each web service
Special conditions:

To become regular customer you need to purchase 5 Business services during one month or pay one Business service for at least 6 months
We don't process SMS for banking

Other services

VPN and Proxy on demand: ordinal (like popular VPN services), STunnel, dedicated IP, bi-directional etc. VPS based.
Mediation and escrow in purchasing non-criminal goods in Russian language Internet segment (hostings, domains, proxies etc) for non-Russian speakers: 15% (minimal $10)
Contact us
Social
Security
We accept
Cryptocurrencies, virtually any
Qiwi
We DO NOT accept
Everything not listed above, especially paypals, cards, skrills etc
Our customers have used our service to register in more than 300 web-services, including
AdvCash.com, Airbnb, Alldebrid, Avito.ru, Badoo, BeeTalk, BeGet.ru, BIT-X.com, BitGold, BulkSMS.com, Careem, Cash.me, CloudSigma, Didlogic, Dingtone, Drugvokrug.ru, E-NUM, ElasticHosts, Elcats.ru, Facebook, FastMail, Fidobank, Forumodua.com, Fotostrana.ru, FreeBitco.in, FreeJe, FunCaptcha, GlobalMoney, Globfone.com, Google, Hike, HOSTiQ, Hushmail, ICQ, IHC.ru, Ikvulkan.com, Instagram, KakaoTalk, LINE, LinkedIn, LiqPay, Localbitcoins.com, Mail.Ru, MeetMe, Microsoft, Mobilbet, MoneXy, Multilotto, NAVER, NEXMO, Odnoklassniki, OKPAY, Onliner.by, QIP, Qiwi, QQ, RealStatus, RediffMail, RedPhone, Roboforex, RunAbove, SEOSprint, SIPNET, Slotoking.com, SMSC.UA, Sonetel, Spooftel.com, Switchpoker.com, TALK2, Telegram, Tinder, Topface, Truecaller, Twilio, Twitter, UBER, UFX.com, Ukr.net, UNISTREAM, Viber, Violity, Vipnetgame.com, Vk.com, Voxox, Vps.me, Vulkanoriginal.com, Webmoney, WeChat, WhatsApp, Wideup.net, Winlinebet.com, Xapo, Yahoo, Yandex, Yaplakal, Zalo