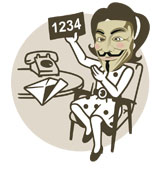 MAIN WORKTIME
11-15 GMT (ex.SA)
WAIT 17h4m
OPERATOR ON DUTY
17-21 GMT
ONLINE FOR 3h4m

New orders and numbers of operator lx only
No chat, no messengers. Tickets only
■ For BTC payments, we recommend to set commissions which are adequate to the transaction amount: transaction speed is not critical for us.
■ On Sunday, May, 31st, we are online from 11 am till 3 pm (11:00 - 15:00) GMT. Welcome!
Services and countries limitations
Operator on duty (lx)
GENERAL INFORMATION
Operator on duty (nickname:lx) OPTIONALLY available daily at 8-11 and 17-23 GMT (if announced)
Not all services are available this time.
For dedicated/combo numbers, you may see whether they are available or not available in the "Clean numbers" table below
For longtime (half year, one year) and shorttime leasing (onetime, week, month), available countries are coloured in Green, and unavailable in Red
"Available" means at least one number is available. If you need more, please contact Operator on duty via ticket to ensure he has enough amount of numbers for your order
If you still need service for country that in red (unavailable), and don't want to wait for our main worktime (11-15 GMT), you may leave a ticket with your request. If possible (not always), we will provide you with the service you need
Though Operator on duty processing only new orders, you still may request access to your number if it marked as "served by lx", but eventually these numbers are moved to service for main time only (11-15 GMT ex.Saturdays) to another operator
If you have order assigned to operator who is currently offline and working in main time only, and you don't want to wait, you may send ticket with request to switch your order to Operator on duty ("lx") to be processed immediately if country and service is available
CLEAN NUMBERS (for Dedicated and Combo)
Kazakhstan
available
Latvia
not available
Poland
not available
Russia
not available
Ukraine
available
Longtime (one year) service limitations
Qiwi
Latvia
Poland
Russia
Kazakhstan
Ukraine
Telegram
Latvia
Poland
Russia
Kazakhstan
Ukraine
Vk.com
Latvia
Poland
Russia
Kazakhstan
Ukraine
ANY OTHER
Kazakhstan
Latvia
Poland
Russia
Ukraine
Onetime/shorttime services limitations
Qiwi
Latvia
Poland
Russia
Kazakhstan
Ukraine
Telegram
Latvia
Poland
Russia
Kazakhstan
Ukraine
Vk.com
Latvia
Poland
Russia
Kazakhstan
Ukraine
ANY OTHER
Kazakhstan
Latvia
Poland
Russia
Ukraine