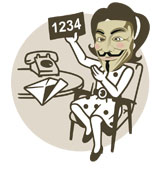 VirtualSIM Guestbook
7 May 2019, 04:33
досуг в сочи
6 March 2019, 16:27
молодчаги!
4 February 2019, 14:09
Hello.. I like our service.. But when will Belarus or Uzbekistan numbers be available
2 January 2019, 15:15
VirtualSIM has great support service. Will use again. LINE will likely block a lot of numbers outside their major list but support stuck around to find a number that worked. Crypto payment easy as well.
2 January 2019, 13:50
Bugfix test